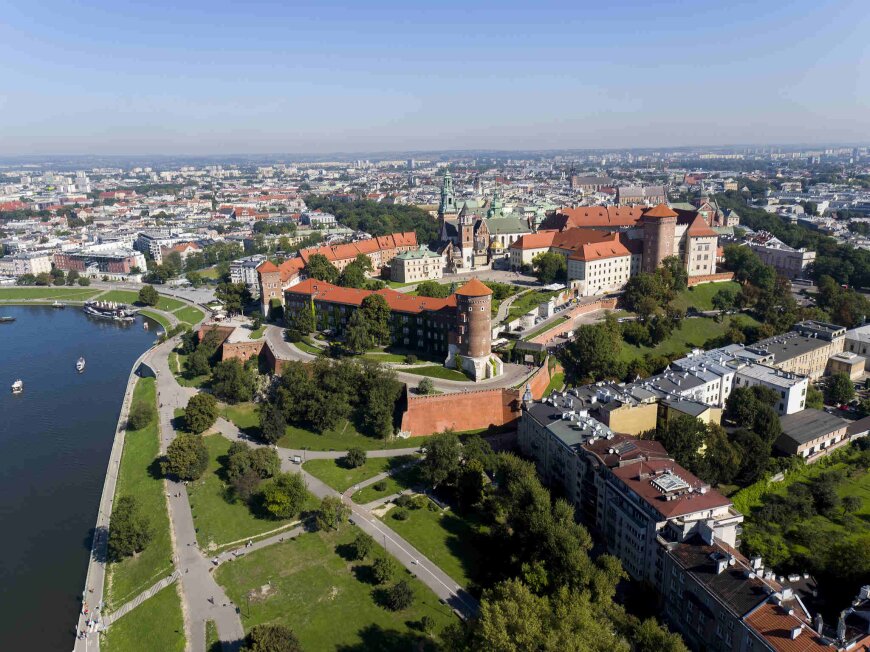 Krakow is the former capital of Poland, residence of Polish kings and the seat of the oldest university in Central Europe. The city was fortunately not destroyed during its volatile history and today is competing with some of the most beautiful European cities. The medieval old town, which is on the UNESCO List of World Heritage Sites, is the dynamic heart of Krakow, buzzing with students, residents and tourists from all over the world.

The key points of interest are the main Market Square – the largest medieval square in Europe, Royal Castle Wawel, Collegium Maius of Jagiellonian University, the Cloth Hall, the old Jewish district of Kazimierz and many more. Follow the steps of Pope John Paul II who used to be the Cardinal of Krakow.

Krakow is also a modern metropolis with 1 million inhabitants. It is a vibrant academic centre with more than 200,000 students studying in over 20 higher education institutions and universities. It is Poland's second business centre after the capital Warsaw and home to many international corporations.

Krakow lies in the southern part of Poland, on the Vistula River (Polish: Wisła), in a valley at the foot of the Carpathian Mountains. There are plenty of popular and charming destinations lying not so far from Krakow: the picturesque Jurassic valleys, the rocky Tatra Mountains, and small towns with wonderful wooden architecture and a fabulous countryside.